By Sherri Shields
March 21, 2016
COCOA, FL–Elementary, middle and high school students—from Jamaica to Virginia—will show off their energy conscious inventions during the EnergyWhiz competition on Saturday, May 14th.
EnergyWhiz is a daylong event where students showcase their hands-on renewable energy products, which reflect their knowledge of alternative energy fuel sources and use scientific know-how, creative thinking, experimentation and teamwork. The students have built everything from solar-powered vehicles and cooking ovens to remote controlled hydrogen-powered mini-vehicles.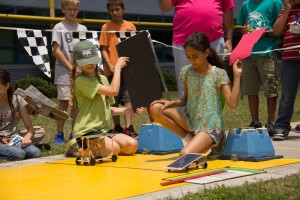 The annual event is held from 10 a.m. to 2 p.m. on the Cocoa campus of the University of Central Florida (UCF) and Eastern Florida State College, at UCF's Florida Solar Energy Center, 1679 Clearlake Road. The event is free and open to the public.
Activities will include: Junior Solar Sprint, Energy Innovations, Energy Transfer Machine, Bright House Solar Energy Cookoff, the Electrathon, and the Hydrogen Horizon Automotive Challenge.
The Junior Solar Sprint is a competition that challenges middle-school students to design, build and race model solar cars. Awards are given based on vehicle design, quality of craftsmanship, innovation and vehicle speed.
The Energy Innovations program is a full-scale solar electric design and marketing challenge for middle and high school students. Each participating team designs and constructs a product or artistic work fully powered by photovoltaics (PV), also called solar electric cells. Teams also create marketing pieces—such as brochures, fliers, and posters—to accompany their products.

Energy Innovations project dehydrates fish waste for use as fertilizer.

The Energy Transfer Machine, for students in grades 6 through 12, provides opportunities for student teams to explore hydrogen through hands-on engineering. Students demonstrate an understanding of hydrogen through a creative timing apparatus built with several Rube Goldberg-type steps.

The Energy Transfer Machine competition accomplishes a team-specified task at the two-minute mark, using a variety of energy transfers including power from a hydrogen fuel cell.
The Bright House Solar Energy Cookoff challenges students in grades 4 through 12 to design and build solar cookers and cook a recipe of their own creation using the power of the sun. In Top Chef-style, each dish will be judged by a panel of experts based on taste, ingredients and creativity.

In the Bright House Solar Energy Cookoff, students design, build, and cook in their solar cookers.

The Electrathon is a competition for high school students and older. The go-cart-type vehicles, powered by an electric motor and batteries, must be skillfully designed, built and driven to maximize distance traveled within a given time limit.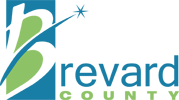 Thanks to Brevard County Parks and Recreation, an event partner, students and the public will also get the opportunity to see environmental exhibits. Food trucks will also be on site.
For more information, visit http://www.fsec.ucf.edu/go/energywhiz, or watch a video about EnergyWhiz at http://vimeo.com/9522310.
CONTACT:
Sherri Shields, Communications Director, 321-638-1019 or sherri@fsec.ucf.edu
Susan Schleith, K-12 Education Program Director, 321-638-1017 or susan@fsec.ucf.edu.

About FSEC
The Florida Solar Energy Center, UCF's energy research and education institute, was established in 1975. Located on the Cocoa campus of UCF and Eastern Florida State College, FSEC has gained national and international respect for its public and private partnerships, focusing on: solar energy, energy-efficient buildings, hydrogen and fuel cells, electric vehicles, smart-grid research, and testing and certification of solar equipment. The Center conducts continuing education and training programs for professionals, government and industry leaders around the world, in addition to Science, Technology, Engineering and Mathematics (STEM) opportunities for the future energy workforce. For more information, visit www.fsec.ucf.edu.
America's Partnership University
The University of Central Florida, the nation's second-largest university with more than 60,000 students, has grown in size, quality, diversity and reputation in its first 50 years. Today, the university offers more than 200 degree programs at its main campus in Orlando and more than a dozen other locations. UCF is an economic engine attracting and supporting industries vital to the region's future while providing students with real-world experiences that help them succeed after graduation. For more information, visit http://today.ucf.edu
Brevard County Parks and Recreation
Brevard County Parks and Recreation is a local government agency, located on the Space Coast in East Central Florida. Its mission is to enhance the quality of life by providing many types and levels of service that reflect the interest and values of citizens and visitors. It serves the nearly 550,000 residents of Brevard County, and manages 108 parks, three campgrounds, three golf courses, six nature centers, 42 beach access sites, 13 school athletic sites, and more than 17,000 acres of Environmentally Endangered Lands sanctuaries and conservation areas. For more information, visit http://www.brevardcounty.us/ParksRecreation.
####
PR16-02