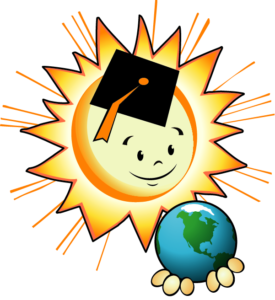 Although COVID-19 put the brakes on the annual EnergyWhiz event and Earth Day celebration at FSEC Energy Research Center in Cocoa this year, there are many ways to celebrate Earth Day's 50th Anniversay while also meeting social distancing guidelines.
FSEC offers several free online activities and fun experiments that students, teachers, and parents can do right from their homes.
Learn about these activities and more at: http://www.energywhiz.com/
EnergyWhiz—a renewable energy-focused event for students to demonstrate their science, technology, engineering, art and math (STEAM) capabilities through project-based learning activities—will be back next year, shining a light on student creativity, ingenuity and teamwork. Mark your calendars for April 24, 2021. Learn more at: www.fsec.ucf.edu/go/energywhiz.