By Colleen Kettles
July 27, 2017
The 2017 Florida Legislature, through HB 1021, amended the Solar Energy Standards Act of 1976 that governs the certification of solar energy systems manufactured or sold in Florida.
Some Frequently Asked Questions: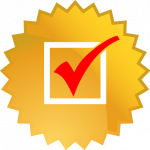 Q:  How does HB 1021 specify the certification of solar energy systems that are sold or manufactured in the State of Florida?
A:  HB 1021 specifies solar energy system certification as follows:
"(d) All solar energy systems manufactured or sold in the state must meet the standards established by the center and shall display accepted results of approved performance tests in a manner prescribed by the center, unless otherwise certified by an engineer licensed pursuant to ch. 471 using the standards contained in the most recent version of the Florida Building code."
HB 1021 defines the 'center' to mean "the Florida Solar Energy Center of the Board of Governors."
Chapter 471 (F.S.) specifies the manner by which licensed Florida engineers are authorized to submit design documents to local code enforcement jurisdictions for permitting as follows:
471.0195 Florida Building Code training for engineers.—All licensees actively participating in the design of engineering works or systems in connection with buildings, structures, or facilities and systems covered by the Florida Building Code shall take continuing education courses and submit proof to the board, at such times and in such manner as established by the board by rule, that the licensee has completed any specialized or advanced courses on any portion of the Florida Building Code applicable to the licensee's area of practice. The board shall record reported continuing education courses on a system easily accessed by code enforcement jurisdictions for evaluation when determining license status for purposes of processing design documents. Local jurisdictions shall be responsible for notifying the board when design documents are submitted for building construction permits by persons who are not in compliance with this section. The board shall take appropriate action as provided by its rules when such noncompliance is determined to exist.
History.—s. 38, ch. 2000-356; s. 23, ch. 2002-299; s. 12, ch. 2009-195.