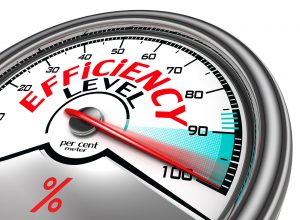 Some measurements are very direct like the height cleared by the Olympic high jumping gold medalist this summer. Efficiency has a number of nuances, though, that make measuring it difficult in terms that allow consumers to make informed decisions. When it comes to an entire house or building, or comparing homes or buildings, what should the measurement be? And how should you compare energy use on-site versus off-site? How do you determine what is efficient about the building versus the operations of the building? And how should renewable energy use or the time of energy use, and time-dependent cost of energy use factor in? Should the emissions of the source of the energy used be factored? To learn more, read the paper written by FSEC's Deputy Director Philip Fairey and Natural Resources Defense Council's David Goldstein.

Metrics for Energy Efficient Buildings: How Do We Measure Efficiency?*
*This paper was presented at the 2016 ACEEE Summer Study on Energy Efficiency in Buildings in Pacific Grove, CA in August  2016.
Please follow and like us: