Researchers at FSEC and throughout the nation determined that the lowering costs of photovoltaic modules has not impacted their durability.
In a five-year study that began in 2016, scientists from around the nation purchased over 800 photovoltaic (PV) modules, representing seven manufacturers and 13 module types, and installed them in various climate conditions to observe their performance over time. The results show that, while plenty of opportunities still exist to extend module lifetimes and improve performance in the field, lowering the cost of PV has not affected the degradation rate of the modules.
Researchers Hubert Seigneur and Dylan Colvin at FSEC®, Florida's Premier Energy Research Center at the University of Central Florida, were a part of the nationwide study to determine whether the reduced cost of PV, due to altered designs and changes in material, would result in degradation and decreased durability of the modules. The testing procedure and the results of their studies were recently described in the article, "Onymous early-life performance degradation analysis of recent photovoltaic module technologies", which was published in Progress in Photovoltaics, a monthly peer-reviewed scientific journal covering research on photovoltaics. Following the publication of the article in Progress in Photovoltaics, PV Magazine highlighted the study as well as the published article in their own feature.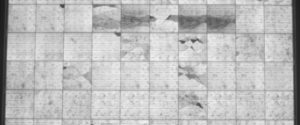 The study found that module degradation rates tend to stabilize after three to four years, and that additional flash-testing after this period could help system owners better ensure that modules are performing according to expectations.
"The results of the study are encouraging for the industry," said Seigneur. "On average, the performance degradation is on par with the typical warranty from manufacturers. Surprisingly, though, there were significant differences in performance amongst the leading manufacturers."
Studies like this can reassure system owners that although there have been many changes to materials and designs in the past 10 years, the investment they make in photovoltaics is still beneficial.
The study was also beneficial to the research teams.
"This was a fruitful collaboration with leading scientists at the national laboratories, resulting in mutual benefits," said Seigneur. "We were able to exchange details regarding our respective lab methods and procedures and further strengthen our respective programs. This study attests to the quality of the PV research conducted at FSEC."
PR22-14