Did you know that buildings account for more than 40% of U.S. total energy use and 70% of the country's electricity use? Reducing that consumption to match renewable generation is one of the key challenges of our clean energy future, according to the U.S. Department of Energy. The need to design and operate buildings to be more efficient, flexible, and responsive is essential to help meet t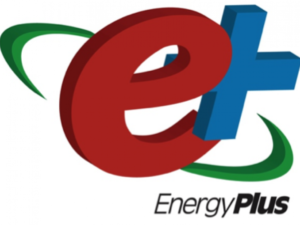 hat challenge. This is a primary focus at the FSEC Energy Research Center, which has been awarded a $1,000,000 contract for continued efforts in the Department of Energy's flagship whole-building energy simulation software engine, EnergyPlus.
EnergyPlus is an open-source, whole-building energy simulation software that engineers, architects, and researchers use to model both energy consumption—for heating, cooling, ventilation, lighting and plug and process loads—and water use in buildings.
FSEC ERC has decades of whole-building energy simulation program development experience and has been part of the Department of Energy's EnergyPlus core development team since 2001, when the Department of Energy changed from the DOE2.1 simulation program to EnergyPlus. Since then, FSEC ERC has been one of many central teams working with DOE's National Renewable Energy Laboratory, to maintain, research, and develop the simulation program.
FSEC ERC is an essential part of the bi-annual updates for the program every year, not only providing software updates and fixing glitches, but also writing and creating new software within the program.