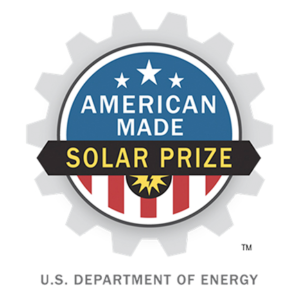 FSEC Energy Research Center (FSEC ERC) is proud to announce that it has joined forces with NREL as a Connector for the American-Made Challenges (AMC).
Entrepreneurs, are you ready for a challenge, an American-Made Challenge? Win cash prizes for your ideas that help to advance U.S. leadership in the energy industry. AMC is all about "Empowering American Innovators to Lead the Clean Energy Revolution." Become part of this amazing opportunity by visiting https://americanmadechallenges.org/solve.html and if you participate in the Solar Prize Rounds, be sure to choose FSEC ERC as your Connector. The deadline to apply for the Solar Prize Round 5 is October 5, 2021.
What is a connector you ask? Connectors are an American-Made Challenges Network of national support organizations, such as FSEC ERC, serving as a critical component to a participant's success. Our team of highly skilled solar researchers are here to support competitors in the solar hardware and software prize track by reviewing designs, conducting performance testing, providing field validation, and similar technical services. Our goal at FSEC ERC is to help participants win and turn their innovative ideas into marketable products.