FSEC researchers presented their research findings at the 2014 ACEEE Summer Study on Energy Efficiency in Buildings in Pacific Grove, CA on August 17-22, 2014. Check out their research publications: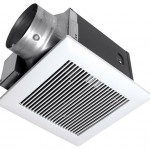 What are the implications of mechanically introducing humid outside air into residential buildings, compared to the indoor air quality benefits?
Take a look at the results of a study of 10 homes in Gainesville, FL that includes impact on energy use, comfort, durability, and cost.
In another study of mechanical ventilation in homes, two lab homes, constructed to represent characteristics of typical existing Florida homes, were monitored. They were configured with tight and leaky building envelopes, and with and without mechanical ventilation. Simulation results of high performance new homes with mechanical ventilation, and typical older homes with and without air tightening and mechanical ventilation, were also presented.