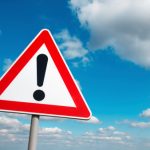 WARNING: SCAMMERS are posing as the Florida Solar Energy Center. FSEC® has received several reports from consumers that they are receiving multiple calls (from different phone numbers) from a telemarketer posing to be the Florida Solar Energy Center. In some cases, they are even being referred to the FSEC website. FSEC is a research institute of the University of Central Florida (UCF). FSEC will not call consumers to offer help with an electric bill, offer a free estimate, or solicit information for a purchase.
UCF recommends you file a complaint at the Federal Communications Commission (FCC): https://www.fcc.gov/consumers/guides/stop-unwanted-calls-and-texts.
You can also visit the Florida Office of the Attorney General website for Consumer Protection.
Solar contractors must be licensed to do business in the state. You can check licenses at: http://www.myfloridalicense.com/dbpr/
Learn how to protect yourself from robocalls: https://consumersunion.org/end-robocalls/
UCF has trademark registrations for FSEC® and other related FLORIDA SOLAR ENERGY CENTER marks. Unauthorized use is a violation of federal and state laws.