The American Society of Heating, Refrigerating and Air-Conditioning Engineers (ASHRAE) recognized 56 members and one chapter for contributions to ASHRAE and the HVAC&R industry at the Society's 2009 Annual Conference in June.
The Florida Solar Energy Center's James Cummings and Charles (Chuck) Withers, Jr. received the 2008 Journal Paper Award for their article, Problems Related to Air Handler Leakage. The award honors the best paper or article published in ASHRAE Journal.
The article, published in the January 2008 issue, considers energy impacts of air-handling unit (AHU) leakage, but focuses primarily on Indoor Air Quality problems and health risks caused by duct leakage, especially as they relate to the location of the AHU. Air leakage of AHUs is a subset of a much larger duct leakage problem that exists in homes, which has large energy and demand impacts associated with it.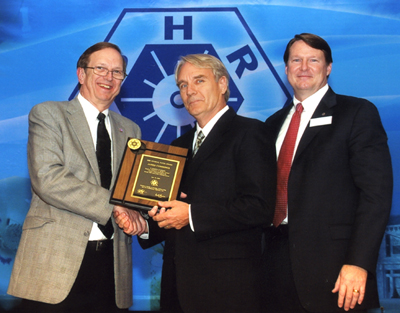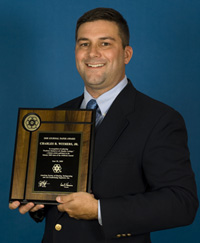 "The ASHRAE Journal is probably the most respected periodical among the air-conditioning engineering community. Jim and Chuck have made numerous significant scientific contributions that have led to industry-wide changes. I am very pleased to see them receive this recognition," said Robin Vieira, director of Buildings Research at the Florida Solar Energy Center (FSEC).
Cummings is program director, and Withers is senior research analyst of Buildings Research at FSEC, a research institute of the University of Central Florida.
Their article can be seen here http://www.ashrae.org/docLib/20090715_cummings.pdf.
ASHRAE, founded in 1894, is an international organization of 51,000 persons. ASHRAE fulfills its mission of advancing heating, ventilation, air conditioning and refrigeration to serve humanity and promote a sustainable world through research, standards writing, publishing and continuing education.
Please follow and like us: