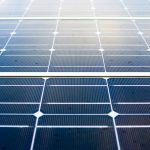 COCOA, Fla., June 1, 2017—Contractors installing photovoltaic (solar electric) systems in Florida can now obtain permit-ready documents in a matter of minutes, thanks to a new online express solar certification system developed by the University of Central Florida's Florida Solar Energy Center (FSEC)®.
The database-driven, web-based Solar Certification Portal will process inputs from professional engineers and contractors licensed to install photovoltaic (PV) systems in Florida, and produce an electrical three-line schematic and supporting equipment documentation—which complies with prevailing codes and standards—certified by FSEC and ready for use in the building permit process.
In an effort to encourage licensed contractor and engineer feedback, a two-week introductory period will allow use of the new express system free of charge. Beginning June 16, each system certification will only cost $150, a $100 reduction over the current manual system certification fee.
Manual PV system design certification is a labor-intensive and time-consuming process. The new express PV system certification process is expected to dramatically reduce the time and costs associated with permitting rooftop PV systems in Florida.
This new express online certification system results from a three-year program sponsored by Broward County with funding from the US Department of Energy's SunShot program. FSEC was one of several team members of the Go SOLAR Florida initiative that was established to develop policies and procedures to standardize solar energy permitting and remove institutional barriers across the state of Florida, thereby reducing soft costs associated with rooftop PV system installation.
Access the Solar Certification Portal at https://scp.fsec.ucf.edu/. For questions, contact pvsystem@fsec.ucf.edu or 321-638-1457.
###
PR17-04