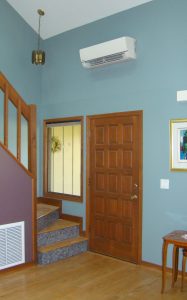 By Sherri Shields
COCOA, Fla., July 11, 2017—The University of Central Florida (UCF) is one of six nationwide teams selected by the U.S. Department of Energy (DOE) to receive $3.7 million to study how to improve energy efficiency and indoor air quality (IAQ) in homes.
The selected projects are expected to lead to improved home energy efficiency and smarter home operation for millions of American families, saving money on their energy bills while improving health and comfort.
UCF will get more than $870,000 for two, two-year projects, which will be led by the university's Florida Solar Energy Center (FSEC) in Cocoa, Fla. The center is a leader in energy research, with three decades of energy and buildings research, technical assistance, and training experience. It's expertise has led to it being named a DOE Building America Program's Industry Partnerships recipient.
Please follow and like us: