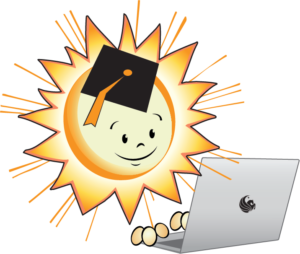 EnergyWhiz is a renewable energy-focused event for students to demonstrate their science, technology, engineering, art and math (STEAM) capabilities through project-based learning activities.
This year's competition categories are: Junior Solar Sprint (model solar cars), Energy Transfer Machine (Rube Goldberg-type contraptions), and Energy Innovations, which has been expanded to include solar cooking, energy-efficient buildings (pet houses), and renewable energy-focused artwork or demonstration projects. Energy Innovations is also now open to adults to participate.
FSEC Energy Research Center—a research institute of the University of Central Florida—in partnership with the Florida Department of Agriculture and Consumer Services' Office of Energy, modified this traditionally in-person event to be virtual this year.
Last year we had to cancel EnergyWhiz for the first time since 1999, so this year we're trying a new format and modifying the rules," said Susan Schleith, Energy Education program director at FSEC Energy Research Center. "Virtual EnergyWhiz will provide an opportunity for students throughout Florida and beyond to participate in hands-on activities within a virtual environment."
Sponsors include Florida Power & Light. Anyone interested in sponsoring EnergyWhiz should visit https://energyresearch.ucf.edu/education/k-12/energywhiz/sponsors/.
Learn more, register and pay $10 per team by April 9th at at: https://energyresearch.ucf.edu/education/k-12/energywhiz/.