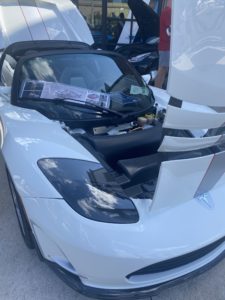 What a golden opportunity for FSEC Energy Research Center (FSEC ERC) to be part of National Drive Electric Week (NDEW) and to support Drive Electric Florida (DEFL) during their September 25th event. Held at Ace Café, NDEW Orlando event gave many in our community the opportunity to show case their personal hybrid and plug-in electric vehicles, while educating attendees on the benefits of an EV purchase during their ride and drives.
Compliments of Arcimoto, SACE and numerous personal EV owners, over 100 individuals aspiring to be EV owners-participated in the ride and drives. There were approximately 65 EVs on display, which consisted of various EV makes and models, e-bikes, electric motorcycles, EV conversions, FUVs and more.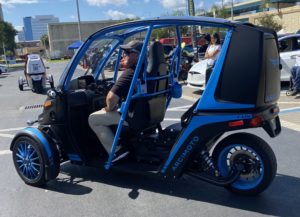 During the event, I had the opportunity of visiting with many of the exhibitors and I would like to introduce you to several of them.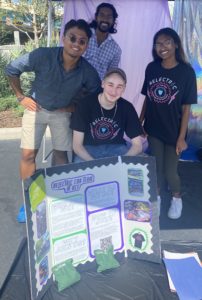 Meet the University of Central Florida student run RELECTRIC Car Team and a team that FSEC ERC is proud to support. Their mission is to raise awareness on the adverse effects of carbon emissions, by converting existing gasoline cars into high quality, affordable electric vehicles. Their current goal is to research a cost effective and eco-conscious way of converting a car with an internal combustion engine, to an electric vehicle and then, actually converting it. To learn more about their cause visit https://www.teamrelectric.com/.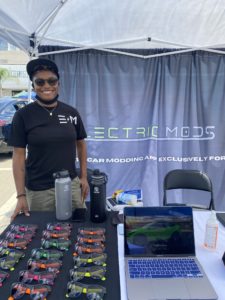 Next up, let me introduce you to Tiffany Tucker, CEO, of Electric Mods, the first car-customizing app exclusively for the EV community. Her user-friendly interface gives you the opportunity to have a 3D, 360 view of your EV's new design, from its wheels, to interior modifications and then wrap your EV up with various colors, shades and textures. Take a moment to visit her Instagram page to see how EV enthusiasts can redesign their EVs personality, https://www.instagram.com/_electricmods_/?hl=en. Tiffany herself is an EV owner and the story of her entrepreneurial journey can be found on her site http://electric-mods.com/.
It was also great to meet with the individuals representing the Sierra Club, Kiley Horn, OUC, Climate Team, Elex and Green Works Orlando.
I also had the opportunity to speak with many attendees at this event and here is what they had to say:
I really enjoyed attending the DEFL event. It definitely opened my eyes as to why so many have switched to EVs to reduce foreign oil consumption. Great cars, great event, great eco-friendly swag. Looking forward to the next one. ~Emily
It was also exciting to see parents bringing their children to this event. Being immersed in the world of EVs really gave them an opportunity to learn about the benefits of EVs and why they should aspire to own one in the future. It also highlighted the many ways of creating renewable projects to enter in the FSEC ERC's EnergyWhiz (EW) event. For those not familiar with our K-12 and college EW Event visit https://vimeo.com/9522310 and to register your teams visit https://www.energywhiz.com.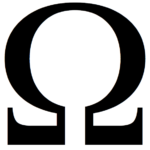 Did you hear about the Yoga class for electric cars?
No, that's a thing?
I guess. They just park in circle and say "ohm" the whole time.
Links
National Drive Electric Week: https://driveelectricweek.org/
Ace Café: https://www.acecafeusa.com/
Photo credits: Elizabeth Myron