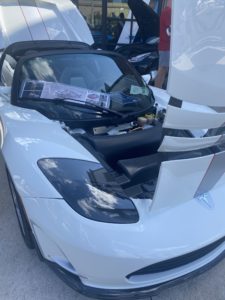 What a golden opportunity for FSEC Energy Research Center (FSEC ERC) to be part of National Drive Electric Week (NDEW) and to support Drive Electric Florida (DEFL) during their September 25th event. Held at Ace Café, NDEW Orlando event gave many in our community the opportunity to show case their personal hybrid and plug-in electric vehicles, while educating attendees on the benefits of an EV purchase during their ride and drives.
Compliments of Arcimoto, SACE and numerous personal EV owners, over 100 individuals aspiring to be EV owners-participated in the ride and drives. There were approximately 65 EVs on display, which consisted of various EV makes and models, e-bikes, electric motorcycles, EV conversions, FUVs and more.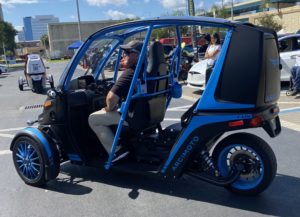 During the event, I had the opportunity of visiting with many of the exhibitors and I would like to introduce you to several of them.