COCOA, Fla., March 2, 2022—How many energy transfers can you demonstrate in 60 seconds? What is the most energy efficient home for raising butterflies? What artistic inspiration can be found in renewable energy and climate change? These are just some of the questions answered with demonstrations at this year's EnergyWhiz Virtual.
More than 225 students from 79 schools throughout the state of Florida participated in this year's virtual event from February 14-18. EnergyWhiz is a renewable energy-focused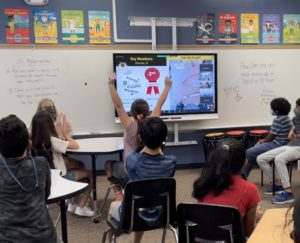 event dedicated to giving K-12 students a hands-on approach to project-based learning activities utilizing science, technology, art, and math (STEAM) capabilities. Hosted by the FSEC Energy Rese
arch Center, a research institute of the University of Central Florida, EnergyWhiz is an annual event that began more than 20 years ago and now includes virtual, in-person and regional options.
Teams from all over the state of Florida—as far north as Tallahassee, and as far south as Pinecrest— showcased their STEAM talents at EnergyWhiz Virtual.