October 24, 2014
Newly updated software offers construction-industry professionals substantial time-savings while completing required energy modeling calculations for LEED® and energy code projects. A limited-time discount is available.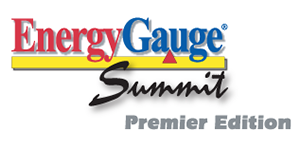 Commercial construction companies have a new tool to help their clients build LEED® certified buildings faster and more efficiently thanks to the University of Central Florida's Florida Solar Energy Center® (FSEC®).
FSEC® released the EnergyGauge® Summit Premier 5.00 software at this year's Greenbuild conference in New Orleans. The conference is the premier event for sustainable building in the United States and draws thousands to learn about the latest technology and techniques. FSEC's state-of-the-art software provides construction-industry professionals with the opportunity to substantially reduce the time required to complete energy modeling for the commercial construction LEED® rating system and code compliance using ASHRAE 90.1 or IECC.