By Sherri Shields
April 3, 2015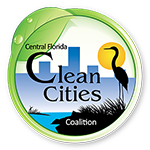 The University of Central Florida's Florida Solar Energy Center (FSEC), host of the Central Florida Clean Cities Coalition, was selected to establish an alternative fuel vehicle (AFV) training network for the state of Florida that adapts safety and technical training based on existing curricula for local needs. This project will establish training on electric drive, compressed natural gas (CNG) and propane vehicles for first responders, college instructors, tow-truck operators, and salvage/recycling operators.
The project, funded by the U.S. Department of Energy's Clean Cities program at $600,000 over a two-year period and starting later this month, will bring together Florida's Clean Cities Coalitions and their stakeholders to increase the acceptance and deployment of AFVs.
The Central Florida Clean Cities Coalition, in partnership with CareerSource Brevard, has demonstrated both the need and demand for this type of training as they have supported classroom, online, and hands-on instruction for nearly 200 local public safety officers.